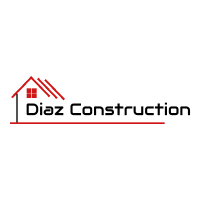 Diaz Construction, founder Curtis Diaz , has been in the business for over 25 years. Based in Marin County, Diaz Construction , along with the help of fellow General contractors, has completed many projects with residential & commercial clientele in Marin County and surrounding Bay Area.
In 2013, Curtis, along with his team, was privileged to meet Enrique Hernandez. Enrique, as well, has been in the same trade business for over 16 years. Joining together our companies gave Diaz Construction and Enrique more avenues to expand to our clientele. Our company does a wide range of work from building new houses from the bottom up to complete remodel. No job is to big or small for us.
We work hand and hand with Architect and Engineers blue prints to make your dreams come true. We, as Diaz Construction, have many friends in the construction field and many client references, that we will be happy to share with you. Please feel free to ask us.
Our mission is to deliver Safe and Professional work every time. Client satisfaction is our goal from start to finish. We will to go the extra mile to meet our clients dreams. Diaz Construction is Licensed, Insured & Bonded in Marin County. We look forward to hearing from you for your next project.
Sincerely
Diaz Construction & Team